Bildquelle: © M. Schuppich - Fotolia.com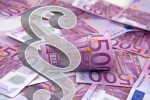 Die Deutsche Bank steht kurz vor der Beilegung eines Streits mit Investoren wegen des Vorwurfs der Anleihen-Preismanipulation in den USA. Die Investoren hatten der Bank und neun anderen Geldhäusern vorgeworfen, zwischen 2005 und 2015 Strategien koordiniert und Preisdaten ausgetauscht zu haben. Nach dem jetzt gefunden Vergleich müsste die Deutsche Bank 48,5 Millionen Dollar zahlen, wenn ein Richter des Bezirksgerichts Manhattan den ausgehandelten Vergleich billigt. Dies geht aus Gerichtsdokumenten hervor. Auch die ebenfalls involvierte Bank of America stimmte einem Vergleich zu und muss 17 Millionen Dollar Strafe zahlen.
Immense Strafzahlungen für Deutsche Bank
Die Deutsche Bank und die Bank of America sind dabei die ersten Geldinstitute aus dem Kreis der Verdächtigen, die sich mit den Investoren einigen konnten. Noch keine Übereinkunft gibt es mit der Credit Suisse, Credit Agricole, BNP Paribas, Citigroup, HSBC, Nomura, Royal Bank of Canada sowie der Toronto-Dominion Bank. Die Strafzahlungen, die im Besonderen die Deutsche Bank aus diversen Skandalen leisten muss, summieren sich inzwischen auf beträchtliche Summen.
Im Mai erhöhten die US-Behörden ihre Forderungen im Rahmen eines Geldwäscheverfahrens um 36 auf 588 Millionen Dollar. Schon im April wurden zuvor bereits 150 Millionen Dollar wegen Regelverstößen bei Finanztransaktionen fällig. Und schließlich verdonnerte die Bankenaufsicht im Mai die Deutsche Bank zu einer vergleichsweise geringen Strafe von 550.000 Euro, weil die Behörde nicht hinreichend über interne Entwicklungen informiert worden war.
Auch Libor-Skandal noch lange nicht ausgestanden
Doch auch die zahlreichen Klagen im Zuge der Libor-Manipulation belasten weiter das Konto der Deutschen Bank. Allein an Klienten des New Yorker Anwalts Dan Brockett musste das Geldinstitut bis 2016 schon Schadensersatz in Höhe von 1,9 Milliarden Euro leisten. Dies schlägt sich natürlich auch erheblich auf die Bilanz nieder.
War man von der Deutschen Bank viele Jahrzehnte lang satte Gewinne gewohnt, kippte 2015 die Bilanz mit 6,2 Milliarden Euro in die Miesen. 2016 besserte sich die Situation etwas, noch immer Stand aber unter dem Strich ein Verlust von 1,4 Milliarden Euro. Anleger fragen sich inzwischen vermehrt, wie viele Strafen sich die Deutsche Bank überhaupt noch leisten kann. Ein Ende der Krise scheint jedenfalls bisher nicht in Sicht zu sein.